PANASONIC Microwave Oven Repair And Services At Doorstep In Kolkata
Is there any service center for PANASONIC Microwave repair nearby? Do you have a PANASONIC Microwave oven, but it is not working? If it happens to you, then you may need to take the help of a professional PANASONIC Microwave oven technician to fix it.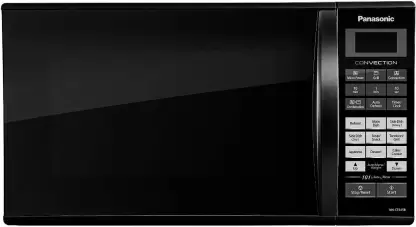 Are you looking for any service center for PANASONIC Microwave repair near me? Then, why are you wondering while we are always here to help you? We send our professional workers to help you to solve the issue of PANASONIC Microwave oven repair. There is no need to carry the appliance from your home to another place for micro oven servicing. We are capable of offering you a handy micro oven repair and service at your doorstep.
We are the ones who are capable of providing you with the best PANASONIC Microwave Oven service in Kolkata. Our company has a great team of talented trained technicians.
Contact us:
You are capable of making a call to our number at any time. We can assure you that you will get fast PANASONIC Microwave oven repairing services from us. At the same time, we are capable of providing great PANASONIC Microwave oven repairing services at an affordable rate. Our maintenance work on the gadget is capable of making it long-lasting.
We are one of the best micro oven service centers in Kolkata. Since its inception in the year 1987, we have made a different platform in Kolkata. The PANASONIC Microwave repair service center in Kolkata is very specific about its quality of repairs and maintenance services. Our qualified team members of expert service engineers are capable of meeting the urgent needs of your home appliances. They are capable of dealing with such problems easily.
While connecting your PANASONIC Microwave oven for the first time, or resuming power after a power cut, you can see a '0' on the display. Hence, you need to reset the clock.
If you find any strange symbols on the display, you should unplug the PANASONIC Microwave oven from the electrical socket and plugin it thereafter. Next, you need to reset the display.
Ensure that you have installed the oven properly.
Tap on STOP/CLEAR. Thereafter, tap once. If you are willing to use a 12-hour clock, tap again. But whether you are willing to change a different option after setting the clock, you should unplug it and then plug it in. Tap for 10 MIN fifteen times. Tap for 1 MIN three times. Tap for 10 SEC five times. When you keep pressing the button for 10 MIN / 1 MIN / 10 SEC, the time will increase rapidly. Thereafter, you have to tap the button to set the time. Now, the clock will begin counting.
While using the PANASONIC Microwave oven, you will get to know about a safety feature used to stop the accidental running of the oven. As soon as you set the child lock feature, you can not use any functions. As a result, you can not cool anything
Tap on STOP/CLEAR. Then, tap on STOP/CLEAR and hold it for a few seconds till "L" is not appearing on the display and you are getting BEEP
sounds. Now, it is set. As soon as you set the clock, the time will disappear. "L" remains on the screen that notifies CHILD LOCK is set. If you don't want to turn on the feature, tap on STOP/CLEAR and hold until "L" disappears. BEEP sound will come as soon as you release the button.